Who We Are
Founded in 1999, U.S Stem Cell, Inc. is committed to the development of effective cell technologies to treat a variety of diseases and injuries.  By harnessing the body's own healing potential, we may be able to reverse damaged tissue to normal function.  U.S. Stem Cell's discoveries include multiple cell therapies in various stages of development that repair damaged tissues throughout the body due to injury or disease so that patients may return to a normal lifestyle.
U.S Stem Cell is focused on regenerative medicine. While most stem cell companies use one particular cell type to treat a variety of diseases, U.S Stem Cell utilizes various cell types to treat different diseases. It is our belief that the unique qualities within the various cell types make them more advantageous to treat a particular disease.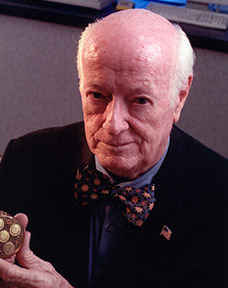 Dr. William P. Murphy, Jr., M.D.
Chairman of the Board
Dr. William P. Murphy, Jr., currently serves the Chairman of the Board of U.S. Stem Cell, having joined the as a member of the Board of Directors in June 2003. A highly successful entrepreneur and inventor, the owner of 17 patents, a distinguished speaker and published author, Dr. Murphy founded Small Parts, Inc., a supplier of high quality mechanical components for design engineers in 1964 and served as its Chairman until his retirement in April 2005. Small Parts, Inc. was later acquired by Amazon.com, Inc. in March 2005. From October 1999 until October 2004, Dr. Murphy served as the Chairman and Chief Executive Officer of Hyperion, Inc., a medical diagnosis company which filed for involuntary bankruptcy in December 2003.
Dr. Murphy is the founder of Cordis Corporation (now Cordis Johnson & Johnson) which he led as President, Chairman and Chief Executive Officer at various times during his 28 years at Cordis until his retirement in October 1985. Cordis Johnson & Johnson is a leading firm in cardiovascular instrumentation. Dr. Murphy received an M.D. in 1947 from the University of Illinois and a B.S in pre-medicine from Harvard College in 1946. He also studied physiologic instrumentation at Massachusetts Institute of Technology. Dr. Murphy is the recipient of a number of honors, including the prestigious Lemelson-MIT Lifetime Achievement Award, the MIT Corporate Leadership Award, the Distinguished Service Award from North American Society of Pacing and Electrophysiology and the Jay Malina Award from the Beacon Council, Miami-Dade County's economic development arm.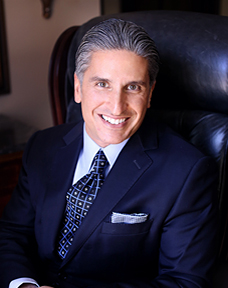 Mike Tomás
President & CEO
Mike Tomás, President & CEO of U.S. Stem Cell Inc, (fka BioHeart), is considered by many in the industry as one of the most experienced marketers and operating executives for IT/Communications and Biotech/Life Sciences private equity and venture groups portfolio companies. The son of a serial entrepreneur, he spent nearly 20 years driving the evolution of telecommunications technology in the U.S. and Mexico in leadership roles ranging from sales, marketing, customer service, telemarketing, engineering, and operations. Upon retiring as Chief Marketing Officer of Avantel, MCI/Worldcom's Global Ventures $1B investment with Banamex (at the time, the largest bank in Latin America), Mr Tomás joined other former-MCI executives (including MCI CEO Jerry Taylor) and helped raise venture capital to form an integrated customer communications software solution that was named on Red Herring magazine's "Top Ten to Watch" list.
Upon the successful sale of that company in 2001, Mr Tomás helped launch The ASTRI Group, an early-stage private equity investment company providing capital, business development and strategic marketing support to emerging private companies. Mr Tomás sits on the boards of Rokk3r Labs (exponential technologies development and portfolio), Easy Solutions Total Fraud Protection (authentication, fraud prevention and anti-phishing countermeasures), U.S. Stem Cell (adult stem cell development and applications), The IDEA Center (Miami Dade College's entrepreneurial institute), Career Source Florida (appointed by Florida Governor Rick Scott to his statewide workforce investment board) and is the current chairman of Florida International University's Global Entrepreneurship Center. Mr Tomas is an inductee into the Miami-Dade College and WACE Halls of Fame for business, an FIU Torch Award winner–and winner of top communications, medical innovations, education and entrepreneurial awards. An avid athlete, Mr Tomas is also a Miami-Dade County Sports Commissioner.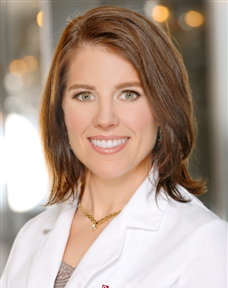 Kristin Comella, PhD
Chief Science Officer
Dr. Comella is a world-renowned expert on regenerative medicine with a focus on adipose derived stem cells. She was named number 24 on Terrapin's list of the Top 50 Global Stem Cell Influencers and number 1 on the Academy of Regenerative Practices list of Top 10 Stem Cell Innovators. Most recently, Dr. Comella made the list of Top 50 Functional and Integrative Medical Doctors/Scientists in the country by DrAxe.com, one of the most visited natural health websites in the world.  
Dr. Comella has pioneered stem cell therapies from various sources including cord blood, bone marrow, muscle, and adipose. She led the team that gained the first ever FDA approval for a clinical trial using a combined cell and gene therapy product in the heart.  In addition to advanced cell culturing experience, Dr. Comella has managed the development, manufacturing, and quality systems of a variety of cellular products. She has developed a wide range of regenerative techniques and products that have now been successfully implemented into the clinic setting.  Her professional experience includes positions in several companies including US Stem Cell, VetBiologics, Tulane University and Osiris Therapeutics. Dr. Comella progressed from research engineer at Osiris Therapeutics developing stem cell therapies for osteoarthritis to building and managing the stem cell laboratory at Tulane University's Center for Gene Therapy. She was the co-founder and Chief Executive Officer of Stemlogix, a regenerative medicine company focusing on veterinary medicine.
She is currently serving as the Chief Scientific Officer and board member of US Stem Cell, a publicly traded company focusing on the discovery, development, and commercialization of autologous cell therapies for the treatment of degenerative diseases. She has been responsible for the development and implementation of cell therapies in the clinic for a variety of different indications for more than 7000 patients.  Hundreds of practitioners world-wide have provided stem cell treatments to their patients using her protocols.  Dr. Comella has a PhD in Stem Cell Biology and holds both an MS and BS in Chemical Engineering.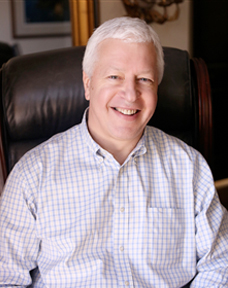 Mark P Borman
Mark Borman is a strategic, roll-up-your-sleeves CFO and Board Member with a passion for growing companies ranging from startup, private equity, IPO to publicly-traded. His forte is helping companies achieve strategic growth, profitability, cash-flow, capital-raising, and valuation goals. Mark's performance-driven experiences were honed at NASDAQ- and NYSE-listed companies that three times nearly tripled sales. He has raised $7.5 billion in 12 offerings to finance rapid growth, acquisitions and strategic transformations through leveraged buyouts, IPO and secondary equity offerings, convertible note offerings, and exits with spinoffs into three new IPO companies, which were subsequently acquired. He received his MBA in Finance from the University of Chicago and his Bachelor's degree in Accounting from Michigan State University. Borman is also a Certified Public Accountant and Chartered Financial Analyst.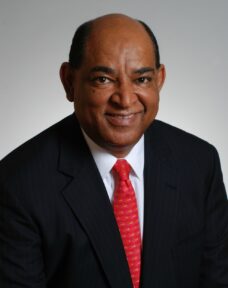 Sheldon Anderson
Mr. Anderson is Chairman of the Florida Advisory Board of Northern Trust Corporation. From 1992 through December 31, 2012, Mr. Anderson served in a variety of executive capacities with Northern Trust Corporation, including his most recent position as Chairman and Chief executive Officer Southeast Region of Northern Trust Corporation. Mr. Anderson is the Chair-elect of the Beacon Council, Miami-Dade County's economic development agency. He is a Board member of the Miami-Dade College Foundation, Inc.; Museum of Contemporary Art (MOCA); the New World Symphony; Baptist Health Systems Governing Board and Carrollton School of the Sacred Heart. He is Past Chair and a member of the Advisory Council of the United Way of Miami-Dade County. Anderson is President of the Board of Cleveland Orchestra Miami / Miami Music Association and also serves on the Advisory Board of the University of Miami School of Law for Ethics& Public Service. He is a member of the Orange Bowl Committee and the President's Council of Florida International University. A Miami native, Sheldon holds a degree in International Studies from Ohio State University.